Introduction
As the allure of Southern Spain beckons travelers worldwide, a common conundrum arises: Granada or Malaga? Both cities offer captivating charm, rich histories, vibrant cultures, and delightful culinary scenes. Granada, the jewel of Andalusia, bewitches with its majestic Alhambra palace and the ancient, winding streets of the Albaicín. On the other hand, Malaga, the Costa del Sol's star, boasts spectacular beaches, a thriving arts scene, and an enviable year-round sunny climate. Each city has its unique appeal, making the choice a challenging one. This article aims to dissect these two destinations' charms and offerings, from their iconic landmarks, culinary delights, and local experiences, to aid in making your decision for your 2023 vacation.
Overview of Granada
Nestled at the foot of the Sierra Nevada mountains, Granada stands as a testament to Spain's rich and diverse past. Known for its stunning fusion of Islamic, Christian, and Jewish influences, Granada's history dates back to the ancient times, with the most profound imprint left by the Moors in the 8th to 15th centuries. The city's culture is steeped in its historical legacy, reflected in the architecture, traditions, and even the local cuisine. It's this blend of history and culture, paired with a lively, youthful energy from the city's university, that makes Granada a fascinating destination.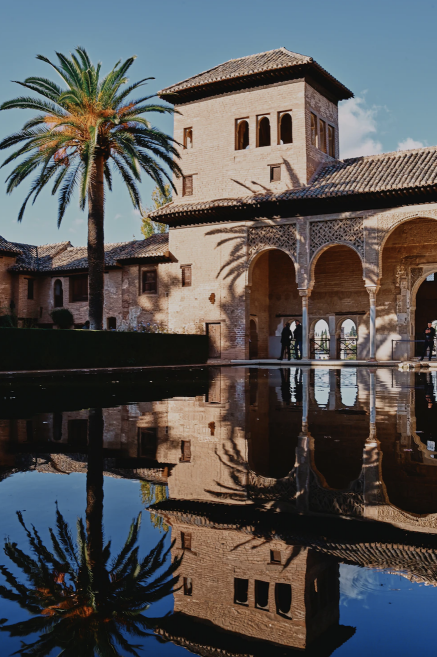 Key Attractions in Granada
Undoubtedly, the crown jewel of Granada is the Alhambra, a sprawling hilltop fortress complex that encapsulates the grandeur of Moorish architecture. Its stunning palaces, patios, and gardens offer a journey back to Spain's Moorish past.
Equally captivating is the ancient Albaicín district, with its narrow, winding streets, charming white-washed houses, and stunning viewpoints like the Mirador de San Nicolas, offering a breathtaking view of the Alhambra against the backdrop of the Sierra Nevada mountains.
The city's grand Cathedral of Granada and the neighboring Royal Chapel, where the Catholic Monarchs Ferdinand and Isabella are buried, showcase the city's significant Christian influence.
Granada is also famous for its vibrant flamenco scene, particularly in the Sacromonte district, known for its cave dwellings and Roma community, where flamenco shows are a cultural staple. Finally, the city's cuisine shouldn't be missed, with tapas bars and Moorish-inspired tea houses providing tantalizing culinary experiences.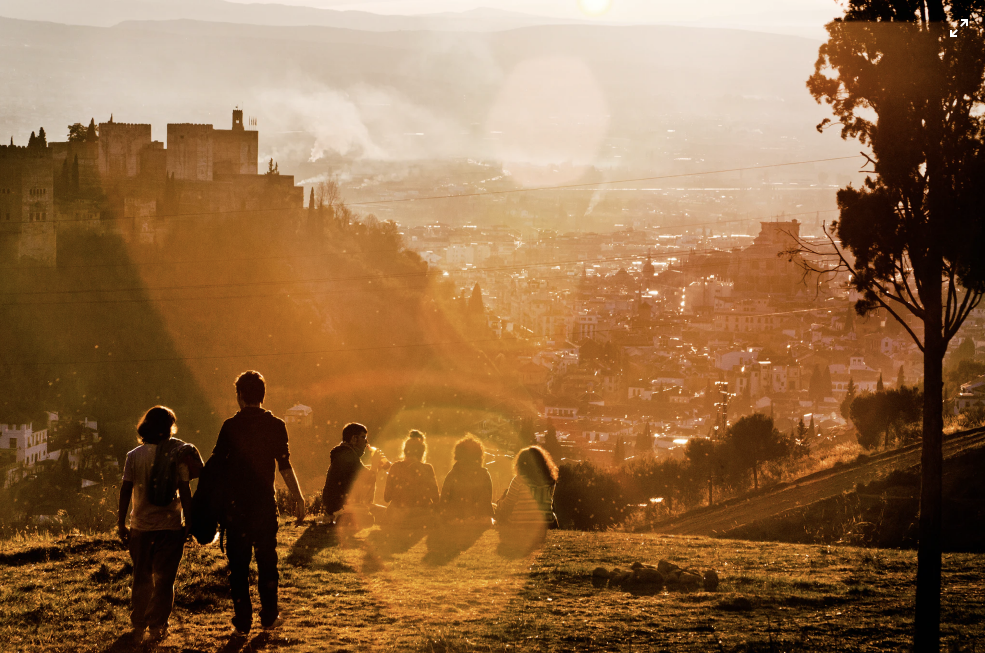 Pros of Visiting Granada
One of the key advantages of visiting Granada is the opportunity to explore a city that seamlessly blends history and modernity. The city's rich past is on display in its architecture, from the grandeur of the Alhambra to the traditional Andalusian homes in Albaicín.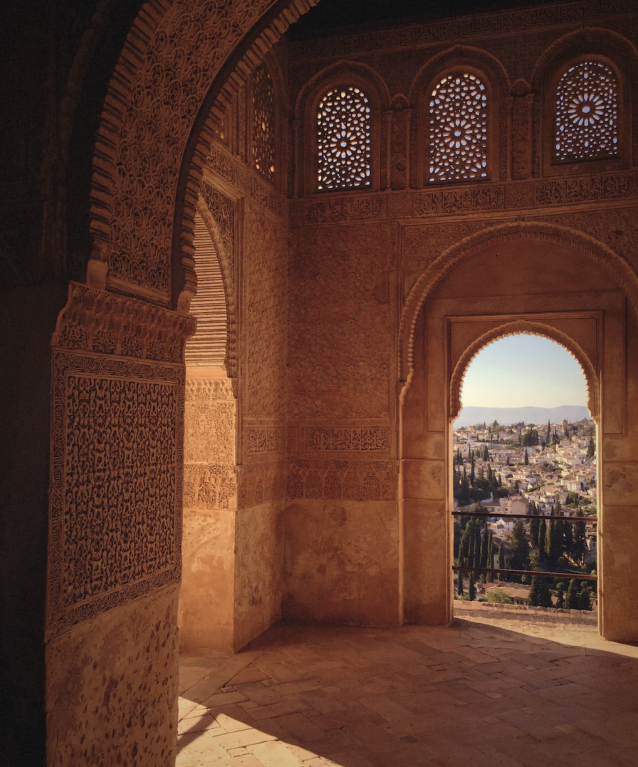 Visitors can enjoy the thrill of discovering hidden corners and alleys in the city's ancient quarters, each bursting with history and character. Granada's vibrant food scene is another enticing factor, with an opportunity to sample both traditional and modern Spanish and Andalusian dishes. Don't forget the city's famous tapas culture; in many bars, ordering a drink gets you a complimentary tapa.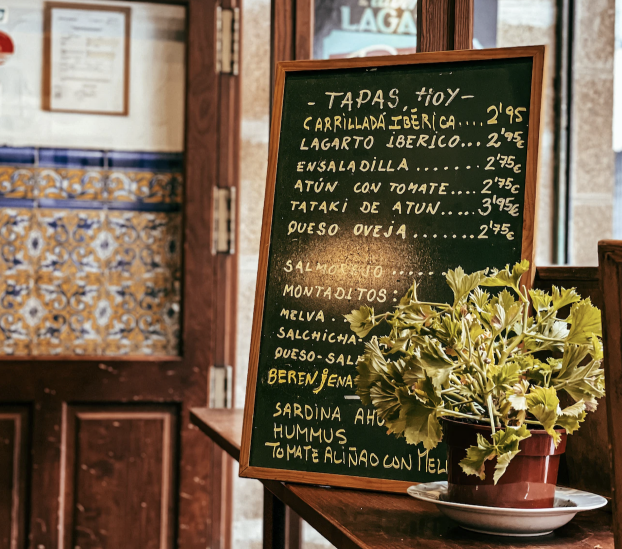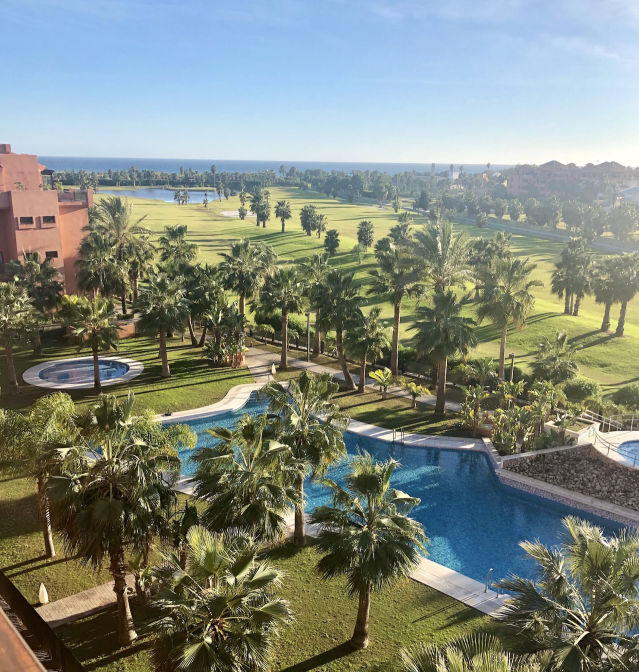 In terms of accessibility, Granada is well connected with other Spanish cities by high-speed trains and buses, making it easy to reach for those traveling from Madrid or other major cities. For those traveling from further afield, Granada's airport offers connections to several European cities.
Accommodation in Granada caters to various budgets, from luxury hotels housed in historical buildings to budget-friendly hostels, and the city is relatively compact, making it easy to explore on foot or by public transportation.
Cost-wise, Granada is often more affordable than many other Spanish cities. The city's tradition of serving free tapas with drinks, the reasonably priced public transport, and the availability of affordable accommodation options all make Granada a more budget-friendly choice. However, keep in mind that visiting the Alhambra does require purchasing tickets in advance, which adds to the trip's cost.
Cons of Visiting Granada
Granada, like any tourist destination, has its potential challenges. One of the major downsides is the city's popularity. The Alhambra, in particular, attracts large crowds, and tickets can sell out well in advance, especially during the peak travel months of spring and fall. It is crucial to book ahead to avoid disappointment.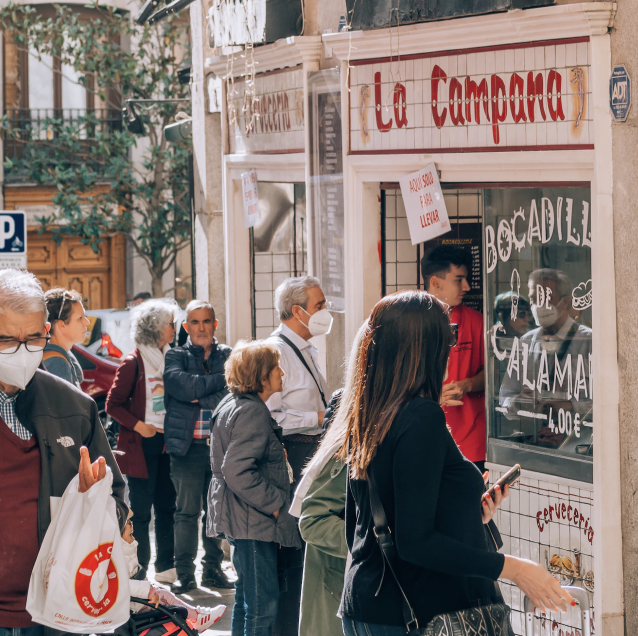 In terms of weather, Granada has a more extreme climate than coastal Malaga. The summers can be hot, but it is the winter months when Granada's location at the foot of the Sierra Nevada mountains really makes itself known. It can be much colder than other parts of southern Spain, even seeing snowfall, which could be a disadvantage for travelers seeking winter sun.
Although Granada's historic charm is part of its appeal, the city's ancient architecture and hilly terrain can present challenges for those with mobility issues. Streets in the Albaicín and Sacromonte neighborhoods can be steep, narrow, and uneven.
Finally, while Granada is known for its unique tapas culture, where tapas are served free with drinks, it can get crowded in bars and restaurants, especially during peak dining times. Those looking for a more tranquil or spacious dining environment might find this aspect less appealing.
Overview of Malaga
Malaga, one of the oldest cities in the world, has been molded by its varied past, which spans around 2,800 years. Once a Phoenician colony, it later flourished under Roman, Arabic, and finally Christian rule, each leaving distinct imprints on the city's cultural fabric. Today, Malaga is a vibrant seaside city that blends history with modernity. As the birthplace of Pablo Picasso, it's a hub for the arts, boasting numerous galleries and an active street art scene. The city's culinary landscape mirrors its cultural diversity, offering everything from traditional Andalusian dishes to international cuisine.
Key Attractions in Malaga
At the heart of Malaga lies the impressive Alcazaba, a well-preserved Moorish fortress offering stunning views of the city and the Mediterranean Sea. Another highlight is the Roman Theatre at its foot, a testament to the city's Roman past.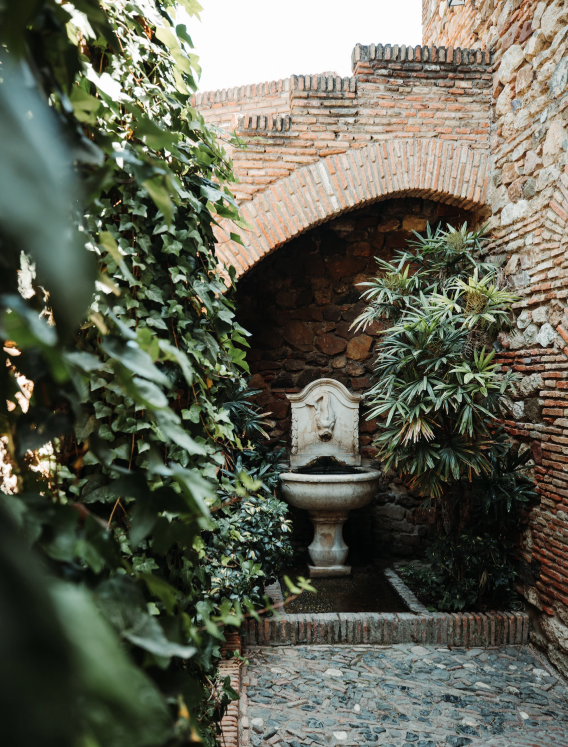 Art lovers are spoilt for choice with the Picasso Museum, the Carmen Thyssen Museum, and the Centre Pompidou Malaga, showcasing a range of art from classic to contemporary. The birthplace of Picasso, a traditional Andalusian house, offers insight into the early life of the renowned artist.
Malaga Cathedral, with its striking architecture and grand interior, is another must-visit. For a relaxed afternoon, head to the Malagueta Beach or the city's beautiful botanical gardens, La Concepción.
The revitalized port area, Muelle Uno, offers excellent dining and shopping options. For food lovers, the Atarazanas Market provides an opportunity to savor local flavors and fresh Mediterranean produce.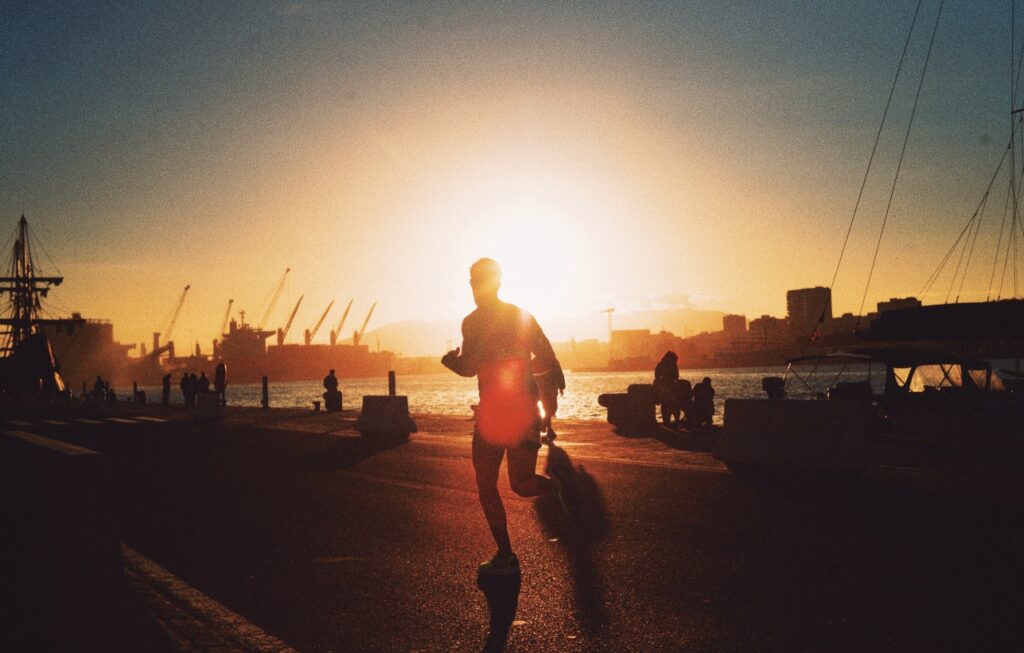 Pros
Malaga, as a coastal city, offers a unique blend of cultural attractions and beachside relaxation. The city's rich art scene is a major draw, from the Picasso Museum to street art in the Soho district, offering a vibrant cultural experience.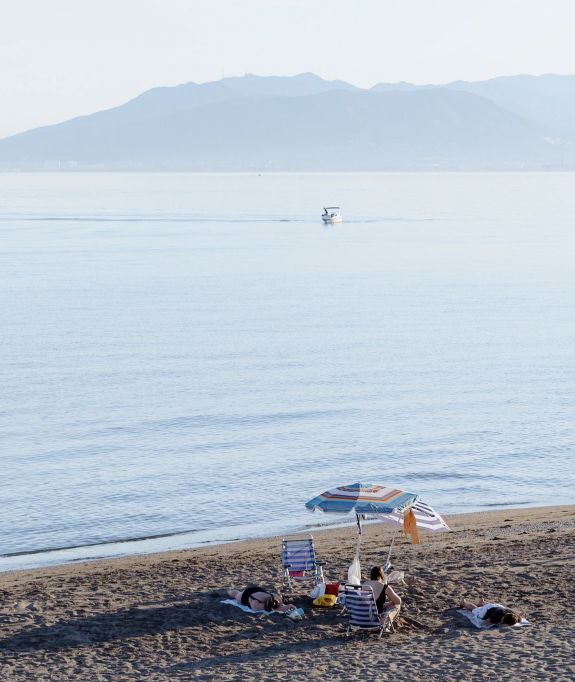 Malaga's nightlife is also lively and varied, from traditional flamenco shows to trendy rooftop bars and late-night clubs, making it an excellent choice for those who enjoy evening entertainment.
The city's coastal location means visitors can easily combine sightseeing with beach time. Malaga's beaches, such as La Malagueta, are ideal for sunbathing, swimming, and trying local seafood delicacies at beachside "chiringuitos".
Malaga's international airport is the fourth busiest in Spain and offers direct flights to many European cities, making the city highly accessible. The city also has excellent high-speed train links to other Spanish cities and a well-connected bus network for travel within Andalusia.
Accommodation in Malaga ranges from luxury beachfront resorts and boutique hotels in the city center to budget-friendly hostels and vacation rentals, catering to a wide range of preferences and budgets.
While Malaga can be more expensive than some other Andalusian cities due to its popularity as a tourist destination, there are plenty of ways to enjoy the city on a budget, including free entry to many museums at specific times and affordable local cuisine at the city's markets and tapas bars.
Cons of Visiting Malaga
Malaga, while delightful, does have some considerations for travelers. As one of the Costa del Sol's most popular destinations, it can be quite crowded, especially during peak summer months. This can lead to crowded beaches, longer lines at attractions, and less availability at hotels and restaurants.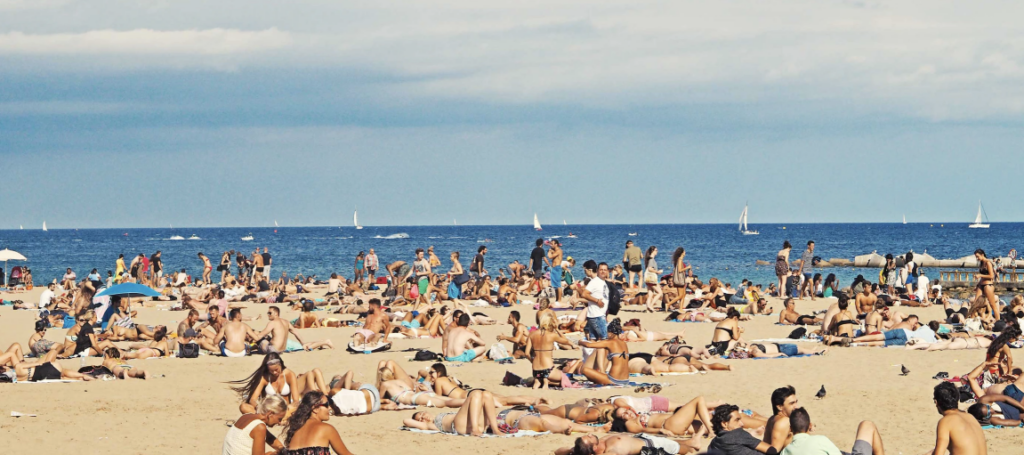 Another consideration is the weather. While Malaga's climate is generally mild and sunny, the summer heat can be intense, particularly in July and August. Those not accustomed to high temperatures may find this uncomfortable, especially when exploring the city on foot.
Also, while Malaga's city center offers a wealth of cultural attractions, it is worth noting that some of the Costa del Sol's more famous resort towns and beach experiences, like Marbella and Puerto Banús, are located a bit further away from the city. Thus, if these experiences are a priority, some additional travel planning will be required.
Finally, while Malaga's culinary scene is robust and the city boasts a lively nightlife, it doesn't have as distinctive a food culture as some other regions of Spain, like the tapas tradition in Granada. Nonetheless, the fresh seafood and local produce are exceptional.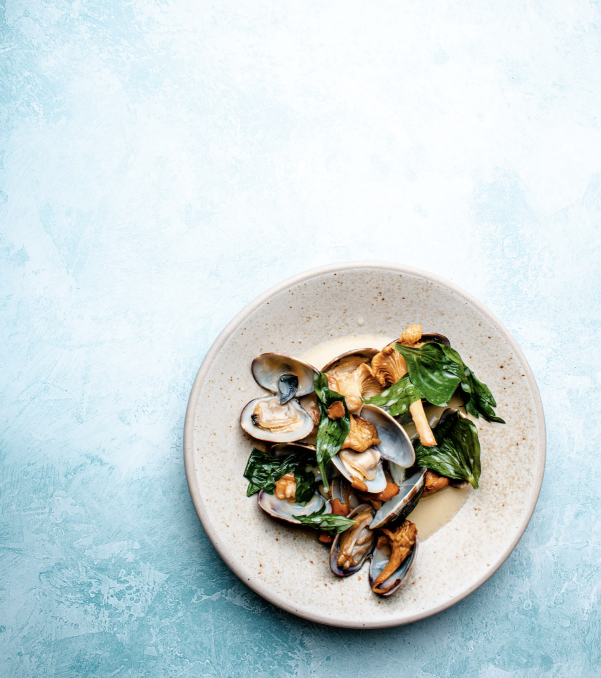 Comparison Between Granada and Malaga
Both Granada and Malaga are rich in history and culture, offering unique attractions that reflect their individual pasts. Granada's Alhambra and Albaicín district offer an immersive journey into Spain's Moorish history, while Malaga's Alcazaba and Picasso Museum highlight its blend of ancient heritage and modern arts culture.
Experientially, Granada offers the chance to explore winding ancient streets, indulge in the free tapas culture, and appreciate flamenco in a traditional setting. Malaga, on the other hand, delivers a balance of city and beach life, with a thriving art scene, lively nightlife, and beachside relaxation.
In terms of cost, Granada tends to be more budget-friendly, particularly when it comes to dining and accommodation. However, Malaga offers a broader range of accommodation types and, with its larger airport, may provide more competitive flight options.
Types of Travelers Suited to Each City
Those who enjoy diving deep into history, prefer cooler climates, are fascinated by Islamic architecture, or are seeking a more budget-friendly destination, might find Granada more to their liking.
On the other hand, Malaga could be a better choice for those who want to combine city attractions with beach relaxation, enjoy a vibrant nightlife, have a keen interest in modern art, or prefer milder winter temperatures. Its better connectivity may also make it a more convenient choice for those traveling from further afield.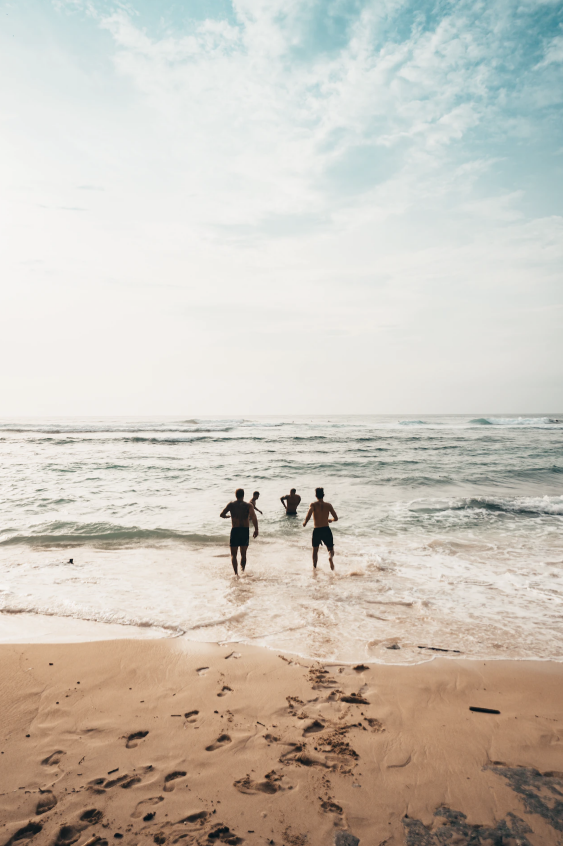 In the end, the choice between Granada and Malaga comes down to personal preferences, interests, and travel goals. Both cities have plenty to offer, making them captivating destinations in their own right.
Possible Itinerary Combining Both Cities
If you have enough time, combining both Granada and Malaga into one trip provides a comprehensive Andalusian experience.
Day 1-3:
Start your trip in Malaga.
Spend the first day exploring the Alcazaba and the Roman Theatre, then enjoy an evening stroll along Muelle Uno.
On the second day, dive into Malaga's art scene with visits to the Picasso Museum and the Carmen Thyssen Museum.
Dedicate your third day to relaxing on La Malagueta Beach and indulge in some fresh seafood at a beachside chiringuito.
Day 4:
Travel to Granada. After settling in, take an evening walk around the Albaicín district, culminating in the Mirador de San Nicolas for stunning views of the Alhambra.
Day 5-6:
Dedicate the next day to exploring the Alhambra and Generalife Gardens, ensuring you've pre-booked your tickets.
Spend your last day in Granada visiting the Granada Cathedral and the Royal Chapel, followed by an evening exploring Granada's unique tapas scene.
Traveling Between the Two Cities
Malaga and Granada are well connected by public transport, with regular bus and train services. The journey typically takes around 1.5-2 hours, making it easy to travel between the two cities. Renting a car is also an option and provides more flexibility, though keep in mind that navigating and parking in Granada's historic center can be challenging.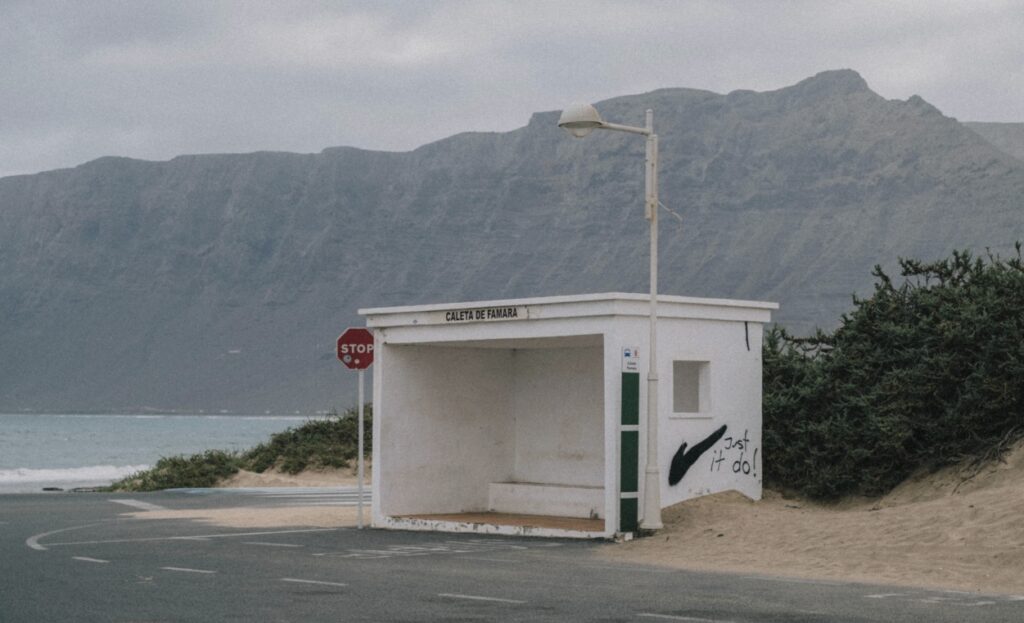 If you opt for a guided tour, several companies offer day trips or multi-day tours that include both cities, often with additional stops at other popular Andalusian destinations, like Cordoba or Seville.
Regardless of the mode of transport, be sure to plan ahead and check the schedules and availability to make the most of your time in each city.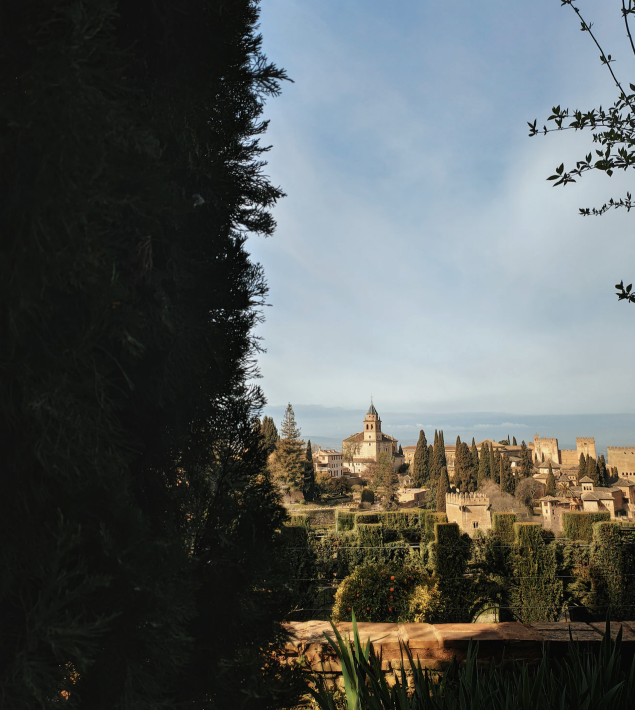 Conclusion
Granada and Malaga, both unique and captivating in their own ways, offer varied experiences that cater to different types of travelers. Granada, with its rich history, fascinating Moorish architecture, and unique tapas tradition, appeals to history buffs, food lovers, and those seeking a more traditional Spanish experience. On the other hand, Malaga, with its blend of cultural attractions, beach relaxation, vibrant arts scene, and lively nightlife, caters to those who desire a diverse, urban-coastal vacation experience.
As for which city is better for vacation in 2023, it ultimately depends on what you're seeking from your holiday. Both cities offer rich cultural experiences and stunning attractions. If your interests lean towards a deep historical dive and a unique culinary tradition, Granada would be a top choice. However, if a mix of beach relaxation, modern art, and bustling nightlife alongside historical attractions are your preference, then Malaga might be the perfect destination.
But, why limit yourself to just one? With their close proximity and the contrasting experiences they offer, combining Granada and Malaga in one itinerary would make for a truly unforgettable Andalusian adventure in 2023!