TL;DR
Navigating Barcelona in 2023 offers a variety of options.
The city's extensive Metro and bus networks cover every corner of the city, while a thriving bike culture is supported by dedicated cycling lanes and a robust bike-sharing system.
Taxis are widely available for more private journeys, and walking is a great way to explore the city's rich heritage and vibrant street life.
Car rentals can be useful for trips outside the city.
To enhance your travel experience, avoid rush hours, consider multi-ride tickets or travel cards, and use navigation apps.
Introduction
Barcelona, the cosmopolitan capital of Catalonia, is a city renowned for its rich historical sites, world-class cuisine, and vibrant cultural scene. Its architecture, from the Gothic wonders to Gaudi's whimsical creations, along with its sun-drenched beaches, make it a destination on many travelers' lists.
To experience all that Barcelona has to offer, understanding its transportation system is crucial. As of 2023, Barcelona boasts an extensive and efficient network of public transport, including metro, buses, trams, and even bike-sharing schemes, all designed to make navigating this bustling metropolis as seamless as possible. Being familiar with these modes of transportation not only facilitates smooth travel within the city but also enriches the overall Barcelona experience, making it easier to delve deeper into its diverse neighborhoods and attractions.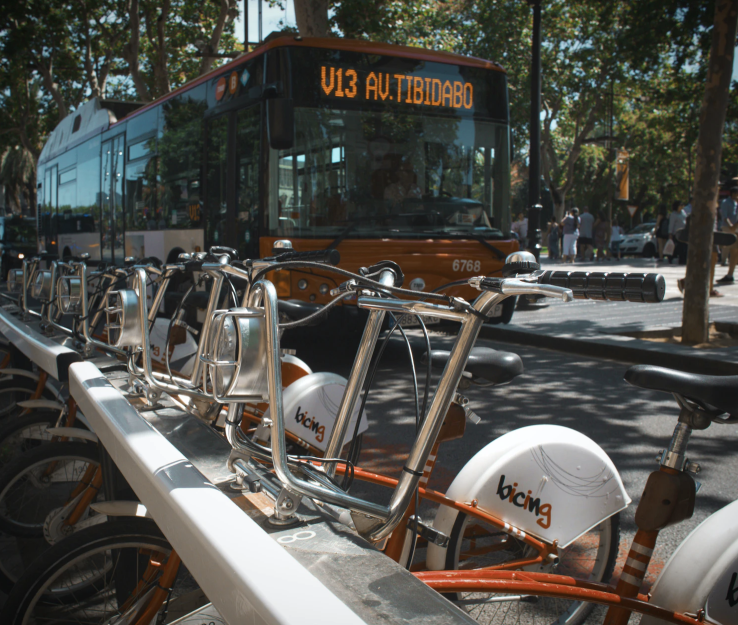 The Metro: Barcelona's Underground Railway System
The Metro in Barcelona is a reliable and efficient way to navigate the city. It consists of 12 lines, identified by numbers and colors, and covers a vast network of over 150 stations. The system connects all major areas in the city and even extends to some suburban areas. Trains typically operate from 5:00 am to midnight during the week, with 24-hour service on weekends, and they run at intervals of about 2 to 5 minutes during peak times.
Metro tickets can be purchased from automated vending machines at any Metro station. These machines offer service in multiple languages and accept cash, debit cards, and credit cards. Once you've bought a ticket, you need to validate it at the turnstile to access the platform. The tickets are rechargeable, and various types of fare options are available, from single trip tickets to multiple-day passes, to cater to different travel needs. The T-casual ticket, for example, offers 10 journeys and can be shared among several people.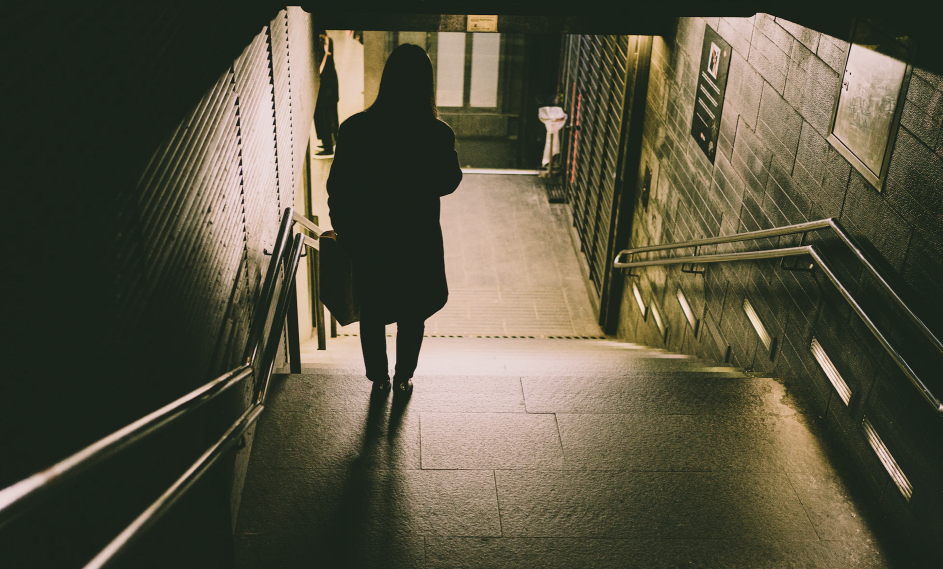 Some of the popular Metro lines for sightseeing:
Line L3 (Green) which stops at places like the Camp Nou stadium, the Liceu Theater, and Parc Guell
Line L4 (Yellow), stopping at the Ciutadella Park and the beaches of Barceloneta.
The L2 (Purple) line can take you to the magnificent Sagrada Familia.
Line L1 (Red) is useful for those interested in shopping and experiencing Barcelona's urban buzz. It stops at Plaça Catalunya, the city's central square, and at Plaça Espanya, where you can visit the Magic Fountain and the National Museum of Catalan Art.
Line L5 (Blue) goes to Sants Estacio, Barcelona's main train station, making it a useful line if you're planning on taking day trips outside of the city. It also stops at the Sagrada Familia and the Hospital de Sant Pau, both of which are UNESCO World Heritage Sites.
Line L9 (Orange) is divided into L9 North and L9 South, with the southern section being especially helpful for airport transfers. The L9 South Line directly connects both T1 and T2 of Barcelona's El Prat Airport to the city center, making it an easy and cost-effective option for travelers.
It's worth planning your day around these lines to minimize travel time and maximize sightseeing.
Remember, the beauty of Barcelona's metro system is that it allows for easy interchanges between lines, offering flexibility and convenience for getting around the city.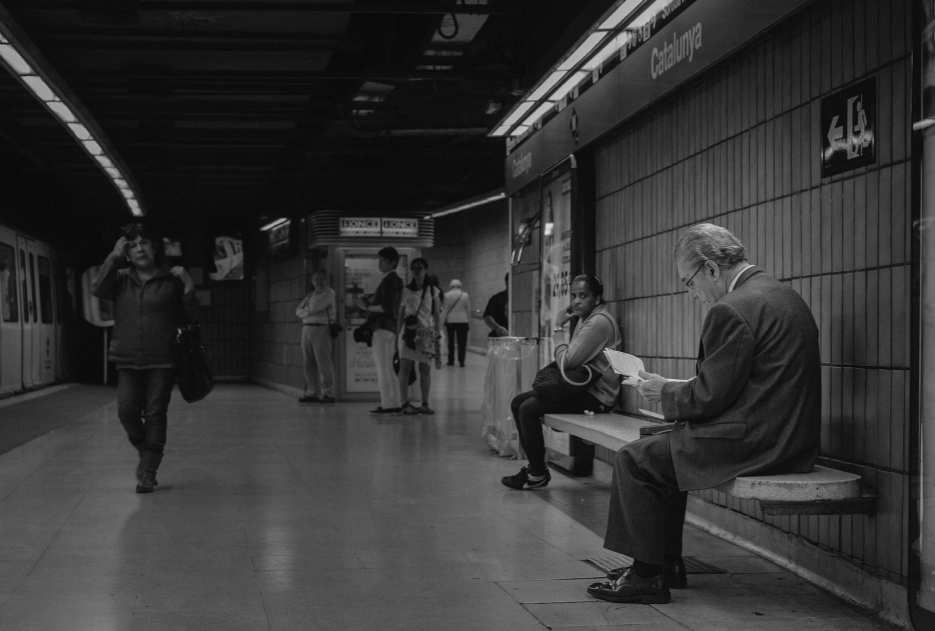 Buses in barcelona: Extensive Network Above Ground
Barcelona's bus network is a comprehensive system that complements the Metro and reaches corners of the city that are less accessible by train. The buses are modern, comfortable, and most are equipped with free Wi-Fi. Barcelona's bus routes are primarily operated by Transports Metropolitans de Barcelona (TMB) and cover a network of over 100 lines. The city's buses are especially active during the day, with a reduced service known as "NitBus" operating during the night hours.
Like the Metro, bus tickets can be purchased from automated vending machines at Metro stations or at tobacco shops (Tabacs) across the city. These tickets also need to be validated on boarding the bus. You can also buy a ticket directly from the bus driver, but they can only issue single-journey tickets. Note that travel cards such as the T-casual are also valid on TMB buses. It's recommended to have exact change if buying a ticket on the bus.
While most bus lines can be used for sightseeing, some key routes for tourists include the D20, which will take you from Plaça Espanya to the beach via many landmarks such as the Magic Fountain and the Columbus Monument. Route H12 crosses the city from west to east, passing through Plaça Espanya, Gran Via, Plaça Universitat, and Glòries. Finally, the V15 bus goes from the beachfront all the way to Vallcarca, passing through the Gothic Quarter, Plaça Catalunya, Passeig de Gràcia, and the Gràcia neighborhood. Of course, the specific lines that will be most useful to you will depend on your personal itinerary.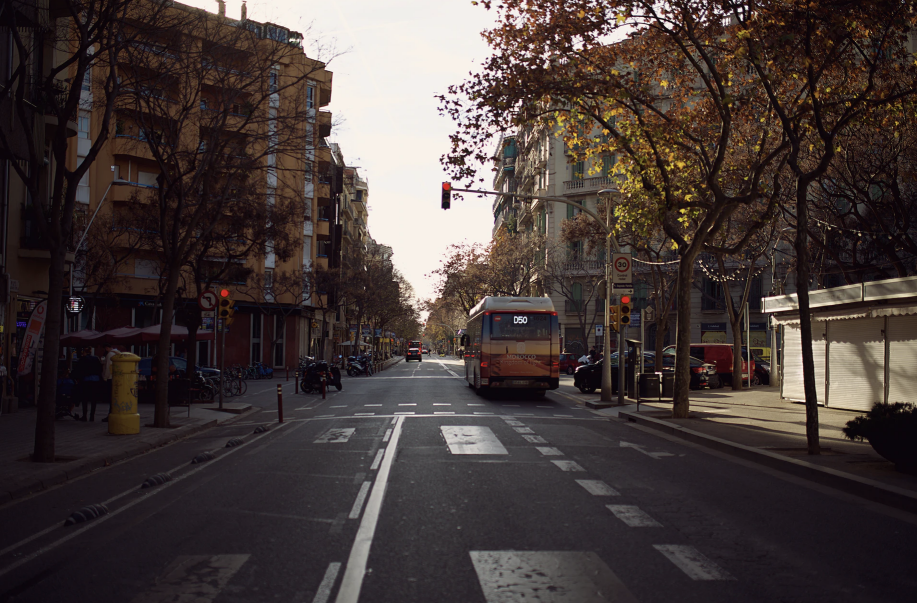 Bicycling in Barcelona
Barcelona has a strong biking culture, supported by its temperate climate, flat terrain, and over 200 kilometers of dedicated bicycle lanes. Biking provides a wonderful way to explore the city at your own pace, allowing for spontaneous stops and detours that may not be as convenient with other forms of transport. Furthermore, the city's commitment to reducing carbon emissions has led to increased efforts to make Barcelona even more bicycle-friendly, promoting bikes as a sustainable alternative to cars.
There are various ways to rent a bike in Barcelona. Numerous bike rental shops are scattered throughout the city, offering hourly, daily, or weekly rentals. Another popular option is the Bicing service, a public bicycle sharing scheme in Barcelona. However, Bicing requires a yearly membership and is more oriented towards residents than tourists. If you're visiting for a short time, a rental shop may be your best bet. You'll need a valid ID and a deposit (usually a credit card) to rent a bike.
Barcelona offers numerous beautiful routes for biking. For instance: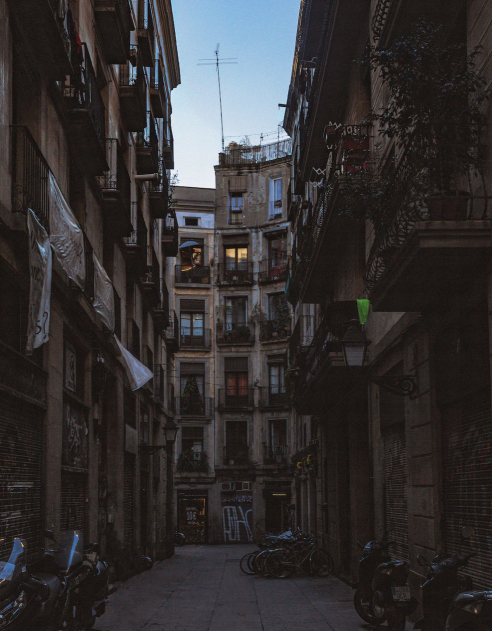 The beachside bike route stretches along the coastline, offering stunning sea views and a chance to explore Port Olimpic and the bustling Barceloneta neighborhood.
The route through Ciutadella Park offers a serene, green ride, and the park itself is a great place to relax.
If you're up for a longer ride, consider cycling up to the Montjuic Hill. The climb may be challenging, but you'll be rewarded with panoramic views of the city.
The city center, including the Gothic Quarter and Eixample, has many bike lanes and is another excellent area to explore on two wheels.
Passeig de Gràcia: This is one of the most famous avenues in Barcelona, and it's home to some of the city's most celebrated pieces of architecture, including Gaudi's Casa Batlló and La Pedrera. The avenue has a wide bike lane, making it a safe and enjoyable ride.
The Collserola Natural Park: For a ride on the wild side, you can take your bike to the outskirts of Barcelona and enjoy a ride through Collserola Natural Park. This massive green space is perfect for mountain biking and offers incredible views over the city.
The Green Ring: This is a network of bike paths that circle around Barcelona, connecting many parks and green spaces. It's a wonderful way to see different parts of the city while enjoying a leisurely ride.
Besòs River Park: Follow the path along the Besòs River from the sea to the city outskirts. This route passes through several parks and offers a more industrial view of Barcelona, including the impressive modern architecture in the new 22@ district.
Montjuïc to Port Vell: Start your ride at Montjuïc, then descend the hill, passing by Plaça Espanya and the Magic Fountain, ending up at the scenic Port Vell marina.
Remember, Barcelona's cycle lanes are generally well maintained and clearly marked, which makes it easy to explore the city on a bike. Always respect the traffic rules and other road users for a safe and pleasant biking experience.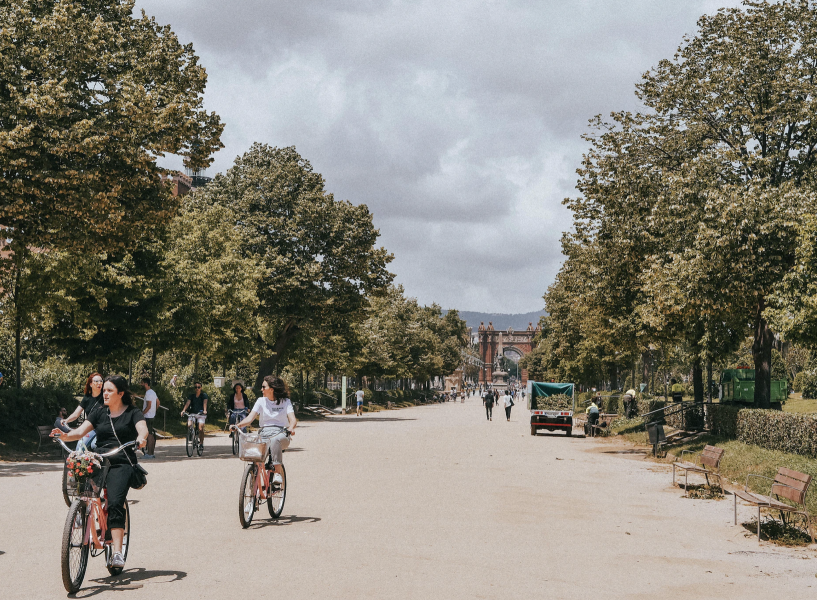 Other Methods of Transportation in Barcelona
Taxis in Barcelona
Taxis are a convenient but more expensive way to get around Barcelona. They can be hailed on the street when their green light is on, or ordered via telephone or a smartphone app. All Barcelona taxis are metered, with prices based on the distance and duration of the journey. It's important to note that extra charges may apply for airport or cruise port trips, or for large items of luggage.
Car Rentals
While renting a car can provide freedom to explore, it's often not the best option for getting around within Barcelona itself due to the city's heavy traffic, complicated one-way systems, and expensive or limited parking. However, if you're planning to explore outside of Barcelona, a rental car can be useful. Numerous car rental agencies are available at the airport and throughout the city, offering a range of vehicles to suit various needs.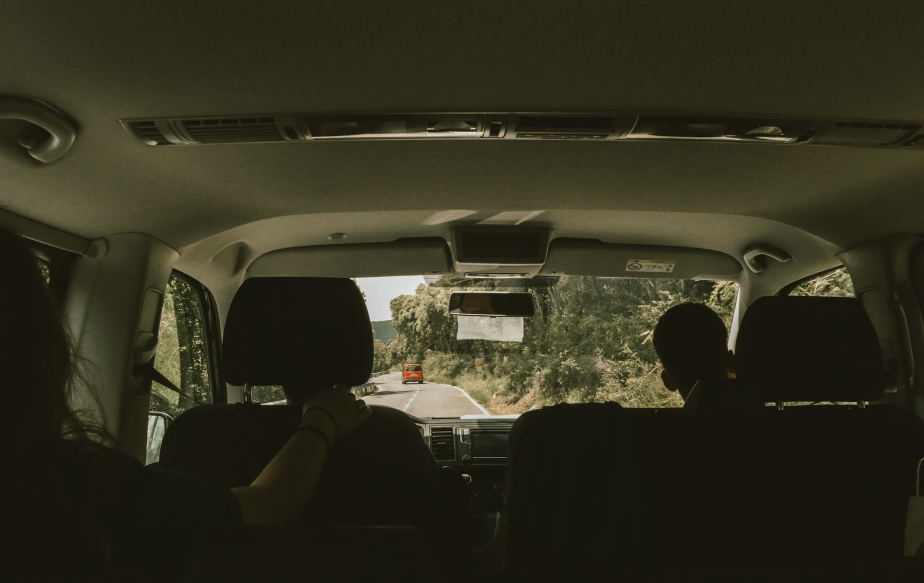 Walking
One of the best ways to explore Barcelona's charm is on foot. The city is full of pedestrian zones and walking paths that showcase its rich history and vibrant culture. Notable areas to explore by foot include the Gothic Quarter, with its winding medieval streets; the Eixample district, home to many iconic Modernista buildings; and the vibrant Las Ramblas, a bustling pedestrian boulevard filled with street performers, markets, and restaurants. The waterfront promenade stretching from Port Vell to the Olympic Marina is another great area for a scenic stroll. Always remember to wear comfortable shoes and keep an eye on your belongings in crowded areas.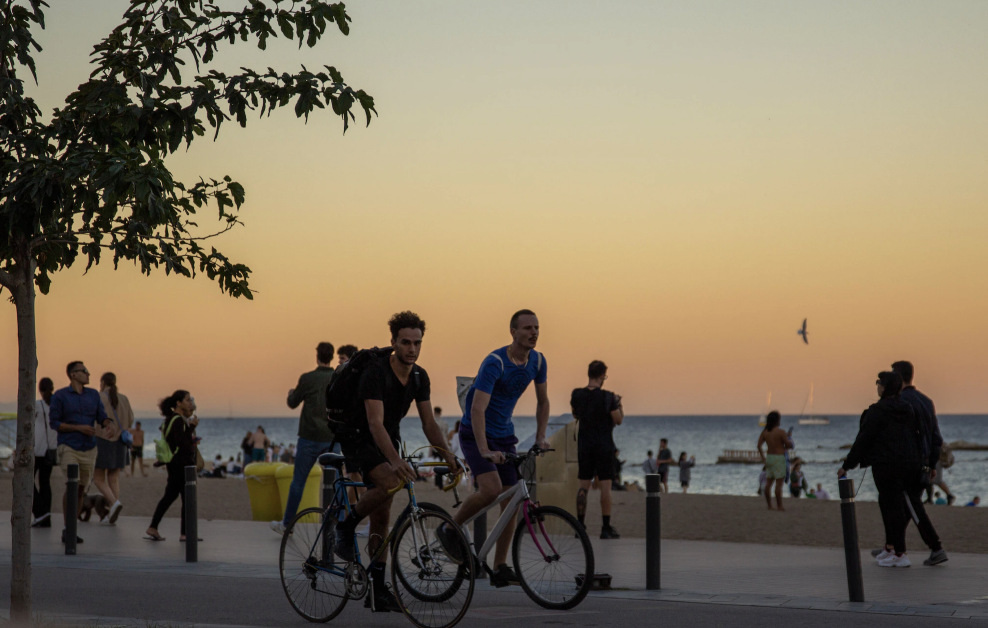 Barcelona's Public Transportation in 2023: Covid-19 Considerations
Safety measures and guidelines in public transport: In response to the Covid-19 pandemic, Barcelona's public transportation system has implemented several safety measures to protect both passengers and staff. All passengers are required to wear face masks in stations and on all forms of public transport. Stations and vehicles are frequently cleaned and disinfected. Hand sanitizer dispensers have been installed in many stations. Passengers are also encouraged to maintain social distancing where possible, and many services are operating with reduced capacity to facilitate this. Contactless payment is encouraged to reduce the risk of transmission.
Impact on operation times: The Covid-19 pandemic may also have an impact on the operation times of public transport. Some services may run less frequently or have changed their operating hours. It's recommended to check the latest schedules online before planning your journey. However, as the situation continues to evolve, these guidelines and schedules may change, so it's crucial to stay informed of the latest updates from the official transport authorities.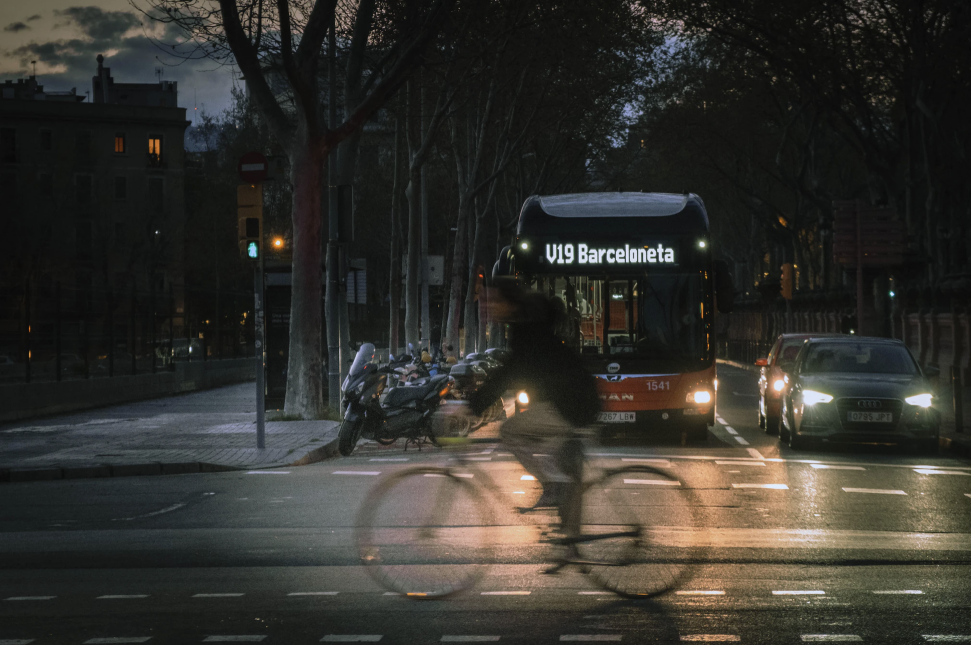 Tips and Tricks for Getting Around Barcelona
Best Time to Travel to Avoid Crowds
Barcelona is a bustling city, and its public transportation can get crowded, especially during rush hours (typically 7-9 AM and 5-8 PM). If you want a more comfortable journey, try to avoid these times. Also, keep in mind that the city is very popular with tourists, and some areas can be crowded all day, especially during the peak travel season (May to August).
Multi-Ride Tickets and Travel Cards
Consider investing in a T-Casual card if you plan on using public transport extensively. This card gives you ten rides on the metro, buses, trams, and trains in zone 1 (which covers most tourist destinations), and can be shared among several people. For unlimited travel, the Hola BCN card is available for 2, 3, 4, or 5 consecutive days. These cards can be purchased at metro stations and some newsstands.
Using Smartphone Apps for Easy Navigation
Numerous apps can help you navigate Barcelona's public transport system. The official TMB (Transports Metropolitans de Barcelona) app provides information on bus and metro routes, schedules, and real-time updates. Google Maps is also very reliable for planning routes using public transportation. For bikers, the Bicing app shows the location of bike-sharing stations and their available bikes. For taxis, apps like Free Now are popular. Using these tools can make getting around Barcelona much more manageable. Remember to download your desired apps and maps for offline use in case you encounter areas with limited internet access.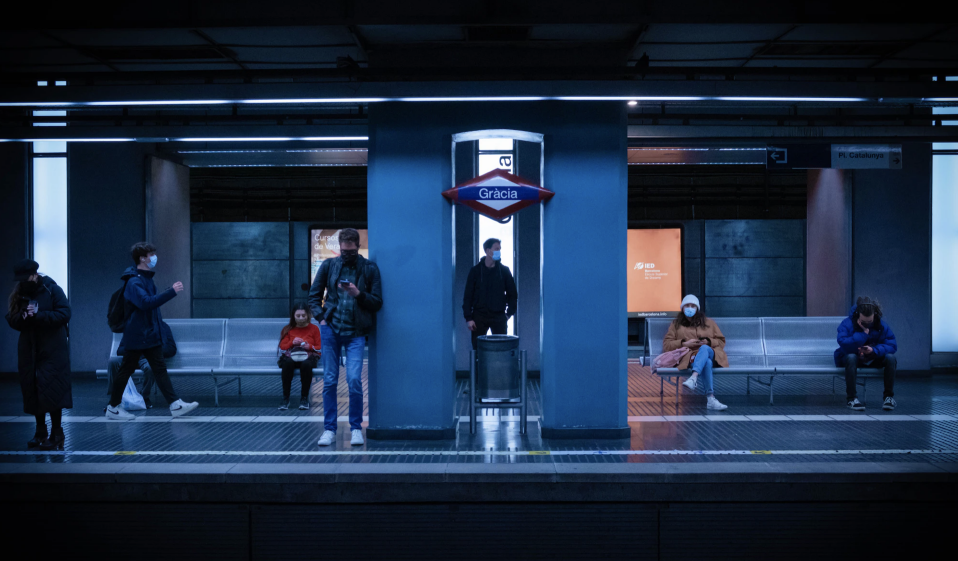 Conclusion
Barcelona, as a world-class city, offers an array of transportation options for residents and visitors alike. From the extensive Metro and bus networks that cover every corner of the city, to the thriving bike culture facilitated by dedicated cycling lanes and a robust bike-sharing system, getting around Barcelona is generally a convenient and hassle-free experience. For those who prefer a more personal mode of transport, taxis abound, while walking is always a delightful option for exploring the city's rich heritage and vibrant street life at a slower pace. Car rental, while less advisable for inner-city travel, opens up the possibility for broader exploration of Catalonia's enticing countryside and coastal regions.
As we strive for a greener planet, it's encouraging to consider the positive environmental impact of choosing sustainable transportation options. When exploring Barcelona, consider using public transport, cycling, or walking whenever possible. Not only are these methods often the most convenient for navigating the busy city, they also help reduce traffic congestion and carbon emissions. By making such choices, you are contributing to the preservation of Barcelona's enchanting beauty for generations of visitors to come.