Barcelona, the capital of Catalonia in Spain, is a vibrant city full of culture, history, and stunning architecture. From world-famous attractions like La Sagrada Familia to hidden gems off the beaten path, such as Park Güell and El Born Centre de Cultura i Memòria, there's no shortage of breathtaking sites for visitors to explore.
Barcelona has something to offer everyone with its rich maritime heritage, iconic tapas bars, restaurants, and miles of sunny beaches along the Mediterranean Sea. Whether looking for sun-soaked relaxation or exciting nightlife activities, you will have a great time in this remarkable Spanish city!
Key takeaways
To allow yourself enough time to see all that Barcelona offers, you must stay at least 4 days when visiting.
3 days is the bare minimum
5+ days is perfect to take some day trips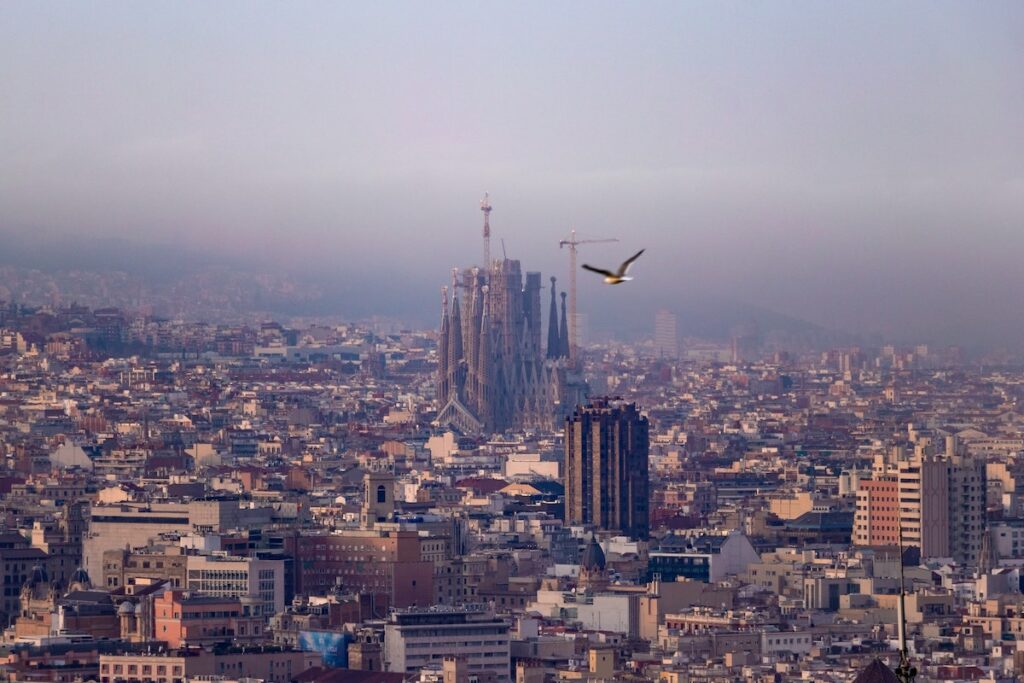 Travel Must-Do's in Barcelona
1. Visit the Sagrada Familia
This awe-inspiring architectural masterpiece, designed by Antoni Gaudi and still a work in progress more than 130 years after its construction began, is an absolute must for any trip to Barcelona. Its unique design mixes gothic elements with Art Nouveau and modernist flourishes creating a grand vision that will surely leave you captivated!
2. Explore La Rambla
Stroll down La Rambla, the most famous street in Barcelona, with outdoor cafes, restaurants, and kiosks selling everything from books to birdcages. Stop at one of the many lively squares or take a peek inside one of the city's markets selling fresh produce and craft goods.
3. Immerse yourself in Park Güell
Step into this protected Spanish park filled with works of art by Antoni Gaudí, such as colorful mosaic benches surrounded by exotic plants and trees – all inspired by nature's beauty! Climb up to Güell's highest point for great views over Barcelona before stopping at one of the numerous cafes nearby for tasty local food or drinks.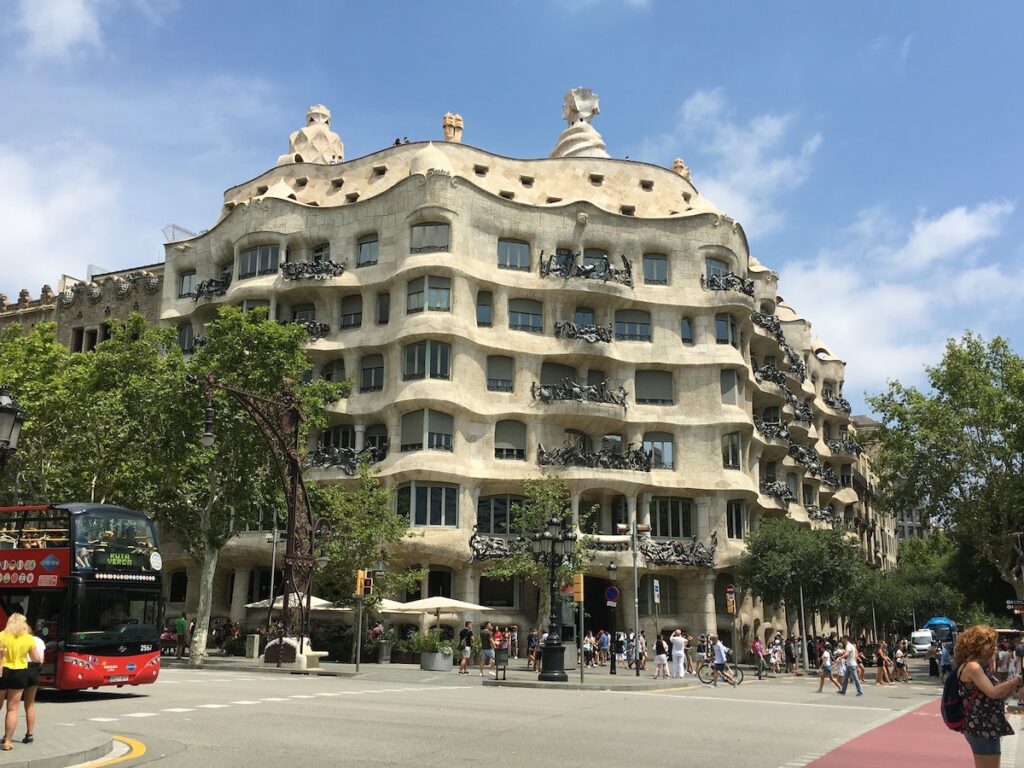 4. Marvel at Palau de la Música Catalana
If you're looking for something breathtaking during your stay, don't miss out on visiting Palau de la Música Catalana – "The Palace Of Catalan Music." Whether attending a concert here or just admiring its facade from the outside, it will make your visit memorable due to its distinctive Modernista style covered in multi-colored ceramic tiles!
5. Take a stroll along Passeig Maritim
Are you enjoying panoramic views of both sea and skyscrapers? Then look at Passeig Maritim, which runs along Barcelona's Mediterranean coast – perfect for anyone wanting to wander along this beautiful stretch while taking in its maritime charms!
6. Sample Tapas like a pro
No trip to Barcelona would be complete without trying delicious tapas served up throughout its musically vibrant districts, such as Born & Raval. Why not sample locally sourced seafood paella or patatas bravas (potato cubes) with tomato sauce accompanied by Sangría?
7. Get lost in the streets of the Gothic Quarter
Lose yourself within Barri Gòtic, where winding backstreets are packed full of historical architecture dating back centuries ago. Cloaked amongst them, you will find churches full of sculptures and paintings that showcase exactly why Gothic art was renowned during this Golden Age period!
Side Trips from Barcelona
1. Montserrat Monastery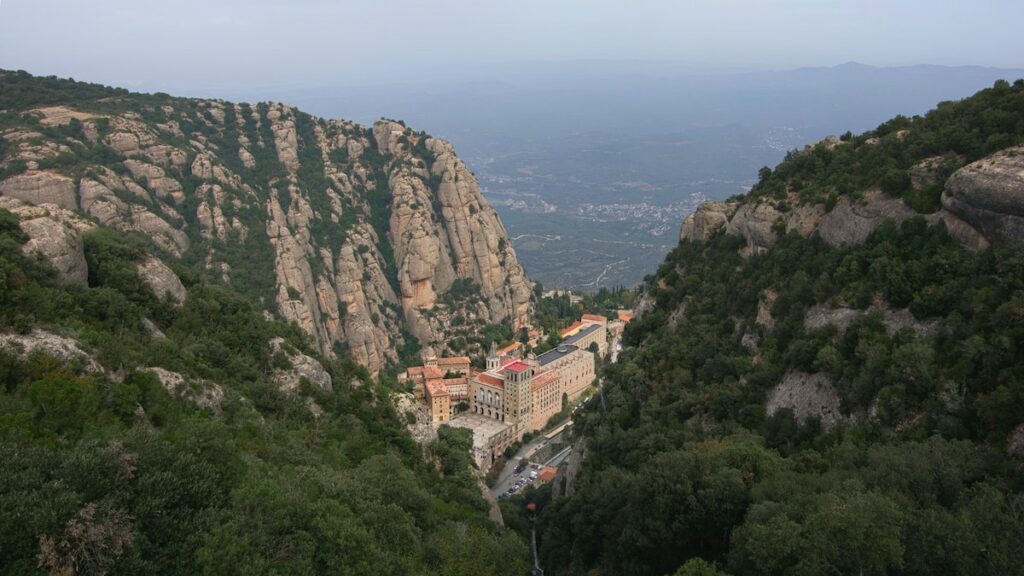 One of Spain's most popular religious sites is just forty miles north of Barcelona: the Montserrat Monastery. Built atop a mountain, it offers awe-inspiring views of Catalonia as you ascend to its peak. A day trip here allows for exploration of the many chapels and churches, including Santa Maria de Montserrat, which houses an iconic black Madonna statue.
2. Tarragona
Located an hour south of Barcelona is the historic city of Tarragona, where you can explore Roman ruins, walls, and amphitheaters dating back many centuries. The city center also features impressive architecture, traditional restaurants, and charming cafes, all situated in front of Tarragona's beautiful beaches along the Mediterranean Sea.
3. Girona
Girona offers a unique cultural experience with examples of Romanesque art and architecture set on narrow cobblestone streets filled with bustling markets and small boutiques. This makes this town ideal for travelers to spend a few days exploring Catalan culture at its finest.
4. Tibidabo Amusement Park
Tibidabo Amusement Park provides family fun and a fabulous view over Barcelona, with rides suitable for everyone from toddlers to adults! Highlights include the creaky wooden Ferris wheel resembling something out of Alice in Wonderland and other carnival rides like roller coasters, bumper cars, and carousels that will surely delight young ones!
5. Sitges
Sitges was once known as "Little Hollywood" due to some famous movies filmed there, such as Vicky Christina Barcelona (2008) starring Scarlett Johansson. Besides the red carpet movie history, Sitges has attracted tourists over time because its beaches are perfect for sunbathing. Plus, bars (packed with live music), venues showcasing flamenco shows, and modern world music beats or jazz tunes played by local musicians make your night unforgettable!
How many days should I stay in Barcelona?
When planning a trip to Barcelona, one of the most important questions is how much time you need to spend there. While no two travelers' itineraries will be identical, as a general guideline, three days is the minimum amount of time I recommend.
This duration will allow you to explore major attractions, such as Gaudi's Sagrada Familia cathedral and Park Guell. If your goal is to discover why Barcelona is considered one of Europe's most important cultural cities, then spending four days or more in this metropolis can be beneficial.
During this extended stay, you are more inclined to take day trips out of Barcelona for things like experiencing authentic Catalan villages and exploring fascinating archaeological sites like Tarragona or Montserrat mountain.
Given its popularity among tourists looking for sunny Mediterranean beaches with excellent nightlife possibilities, five days gives enthusiasts plenty of room for relaxation after exploring all Barcelona offers.
Whether you choose three, four, or even five days in Barcelona depends on your preference in terms of budget and lifestyle.
Also, remember that these shorter stays may not allow you enough breathing space between traveling around popular tourist hotspots, which could make their experience somewhat hectic.
Have a nice journey!