Lisbon is an excellent destination for tourists and digital nomads due to its warm climate, stunning natural beauty, vibrant culture, great food, and affordability.
With a rich history that dates back to the 15th century, Lisbon offers plenty of attractions, including monuments such as the Belem Tower and Jeronimos Monastery.
The city also features beautiful beaches in the nearby area like Cascais or Estoril, which are perfect for soaking up some sun during the day or enjoying a sunset at night. Additionally, there are many cultural activities to enjoy in Lisbon, such as visiting museums like MAAT with its interactive exhibitions on modern art and technology, exploring centuries-old neighborhoods like Alfama, or attending one of the colorful festivals held throughout the year.
For those looking for something off the beaten path in Lisbon, there's still plenty to explore!
You can take a ferry across the Tagus River towards Almada, where you'll find fantastic viewpoints on both sides. You can visit Castelo de Sao Jorge castle with its panoramic views over downtown; enjoy a boat ride along Rio Tejo, passing by sights like the Cristo Rei statue, similar to Christ Redeemer in Brazil. Also, you can explore the Jardim Botanico Tropical da Ajuda botanical garden with exotic flora or go on an outdoor adventure at Monsanto Park – the largest urban park in Europe.
What to do and see in Lisbon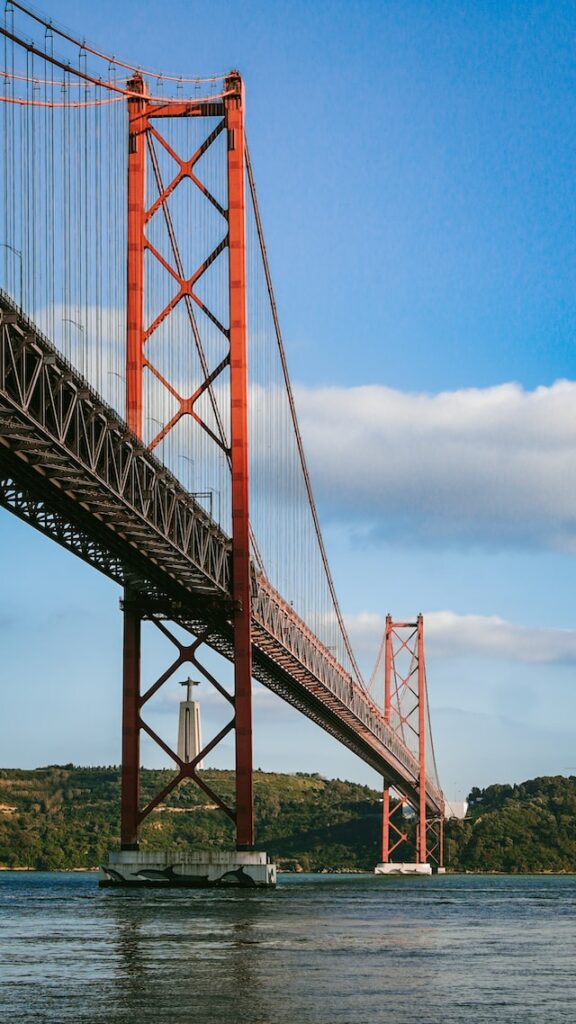 Lisbon, capital of Portugal and city where the Tagus River and the Atlantic Ocean merge in an infinite embrace. It is one of the smallest European capitals, which does not prevent it from offering a monument in every corner, as it is one of the cities that best preserves its past, much of it carved in stone. Strolling through the narrow and complicated streets of the Barrio Alto is a must, as well as listening to a fado in one of its bars while having a romantic dinner with your partner.
The city of the Lisbon offers something that will seduce the tourist, and that is that Lisbon is full of life. In the Portuguese capital you will find plenty of places to see. As well as to make a visit of several days and not to miss certain essential places.
It has a wide tourist offer, so it is recommended that you spend at least three days to visit it, more than enough time to discover it. And above all fall in love with a city like this, because Lisbon is worth seeing. And if not, when you come back write me and tell me otherwise.
You will visit important neighborhoods such as Alfama, Baixa, Barrio Alto, Chiado. Belem or even the Park of Nations. Keep in mind that Baixa is the most central part of the capital of Portugal.
I want to help you to prepare your Lisbon travel guide, I will recommend you many places to see in Lisbon. This incredible city apart from places to visit has actions to do and one of them is to move around the city by streetcar, there are 24h transport cards for which paying only 6€ you will move around the city using the streetcar, bus, subway or train. This same card will allow you to enter places like the Elevator mentioned below.
There is another card which is the Lisbon Card that for only 18€ you will enter many of the monuments of the city. I recommend that you write it down and if possible buy it as soon as possible if you have already decided to buy it.
If you go to Lisbon and you have more than two days I recommend you to visit the nearby towns of Cascais or Sintra, two wonderful villages that you can not miss if you have time available on your trip. If you go sightseeing in Portugal another city that I recommend is what to see in Porto.
For your accommodation I recommend that you do it with Booking. It is the most reliable booking center. Remember that you have free cancellation. Do not waste this opportunity.
Now I will tell you the places to see in Lisbon.
Important places to see in Lisbon
Belém Tower. The most visited tower in Portugal with its "Manueline" style.
Jerónimos Monastery. The most emblematic place to see in Lisbon. Undoubtedly worth the entrance.
Commerce Square. The reference square in the capital of Portugal. Undoubtedly you must go and see it.
Lisbon Cathedral. It is not the perfection in cathedrals, but if you like this kind of tourism, you must visit it.
St. George's Castle. The castle where the kings of Portugal used to live.
Monument to the Discoveries. Climb up and see the incredible views from this state-of-the-art monument.
Vasco de Gama Bridge. It is a beautiful place to see in Lisbon. It is worth the drive and enjoy 17.2kms of bridge.
Museums or points of cultural interest
Lisbon Aquarium
Museum of the Cars of the city of Lisbon
National Museum of Cars
Museum of Archaeology of Lisbon
National Museum of Archaeology
Fado Museum of Lisbon
Fado Museum
Navy Museum
Tile Museum
Parque das NaçõesParque das Nações de Lisboa
Other places you should also visit
Santa Justa Elevator. This curious elevator surrounds the visit of many people since 1901 date of its inauguration.
25 de Abril Bridge
Rossio Square
Marques de Pombal Square
Casa dos Bicos
National Pantheon
Rua Augusta Arch
Santa Lucia Viewpoint
Santa Catalina Viewpoint
St. Pedro de Alcântara Viewpoint
Beer Museum
Christ Rei de Almada
Where to eat in Lisbon?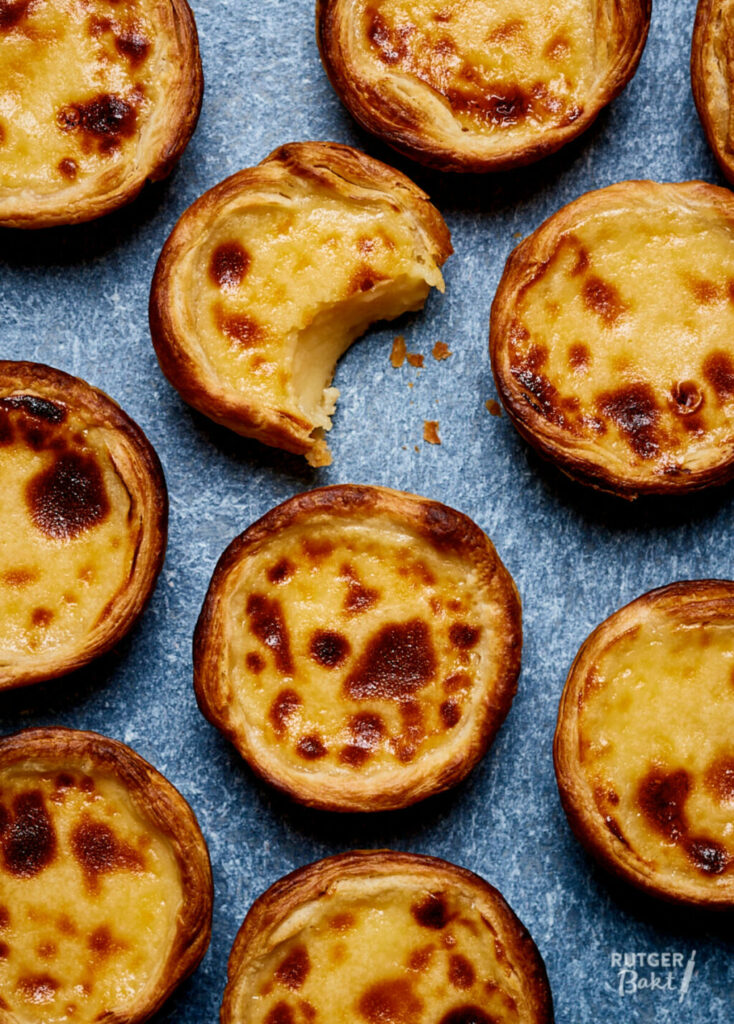 Now that you know the most important places to see in Lisbon, my traveler friend, I want to introduce you to the gastronomy of the capital of Portugal.
Like any self-respecting European capital, the gastronomic and food diversity is tremendous. You can eat from typical Portuguese or Lisbon dishes to Thai, Italian, French food. You know what is typical of a big city like Lisbon.
I understand that if you are going to see Lisbon you will want to try the typical Portuguese food. In this guide to where to eat in Lisbon I am going to tell you about the typical areas and foods of the city.
It is vital that you keep in mind that in Portugal you eat a little earlier than in Spain, remember that from 13h you can start eating. Dinner in low season from 20h to 22h at the latest and in the busiest places.
If you want to book in advance your restaurant before going to Lisbon do it through Eltenedor.es always recommend the best places to eat in each city. Find yours!
In Lisbon I can highlight three important areas to eat such as: Alfama, Baixa/Chiado and the area of the Jerónimos Monastery and Belem Tower.
Monastery of the jerónimos and belem tower area
I understand that you will go to this area in the morning so I usually recommend eating in any bar between Rua Belem (on the street where they sell Belem cakes) and Avenida Brasilia. Here you can try any of the typical food I will tell you about at the end of the post.
A pedestrian street that has restaurants next to the Tagus River. Any of them will do, compare prices and go where you like. You have a McDonalds nearby but, are you going to Lisbon to eat at a McDonalds?
Near the Belem Tower and next to the Monument of the Discoveries we have some restaurants of higher standing where you can eat Lisboeta cuisine at a more expensive price than in any of those I have already mentioned. You decide.
Alfama
If you want to conquer your companion, the most typical thing to do in Lisbon is to take your partner to a restaurant in this area and sing a fado (typical Portuguese song). Take a Port wine or Madeira wine and you will delight your companion. Especially recommended for dinner. In the Bairro Alto you can also find places where a Fado will delight your dinner.
Fado in Alfama for dinner
Baixa Chiado
From Rossio Square to Commerce Square there are different streets perpendicular to each other, where we can stop and eat. This area I personally recommend you to eat in the evening. As long as you have invited your companion to Alfama.
You will find plenty of bars and restaurants where you can taste the typical gastronomy of Lisbon. Rua Augusta, Rua da Prata are streets where any waiter will catch your attention.
You will surely enjoy performances in the streets that will delight you as a tourist.
What can I eat in Lisbon?
I recommend you to try any of the dishes below, all of them are typical Portuguese dishes. Remember that cod is essential. The Portuguese are very fond of putting rice as an accompaniment to meals. So if you have not ordered and you put it is for this reason. I remind you that any of the dishes I am about to describe can be enjoyed in any of the restaurants in Eltenedor. They have the best places to eat.
WHERE TO STAY IN LISBON?
Lodging in Lisbon has as wide a range as the places to see in Lisbon that we have already seen above. It is essential that you keep in mind that Lisbon is a very safe city, since this small European capital has a lot of tourism and of course a lot of movement of people. From Yotuguiaturismo we always recommend you the best. The best places to stay, eat and of course have fun.
You will find hostels, hotels, pensions, apartments. In short, all kinds of accommodation.
As a point in favor of the city I must say that regardless of the area you choose to stay has a very good transport infrastructure. Streetcar, bus or subway will take you wherever you want.
Keep in mind that the closer to the most touristic area of the city, the more expensive the hotel will be. It all depends on how much you want to spend. Your trip to Lisbon can be from the most expensive to the cheapest. Although you know that everything is relative when it comes to money. What for me may be expensive, for you may be a trifle.
The most common is to stay between Rossio Square and Commerce Square, it is the most typical area and the most recommended. From my point of view it is a very well connected area where you will find the best hotels in the city. So if you find one at a good price, go for it. Do not hesitate.
Near the Marques de Pombal Square, the most financial area of the city, there are good hotels, with much more tranquility and away from the fierce tourism of the previous area. Any subway stop in that area will take you wherever you want without any problem.
Above the Marques de Pombal Square and towards the Avenida de la Republica there are hotels at very good prices, I personally stayed in this area when I went to Lisbon. I didn't feel like too much hustle and bustle. And yet it is an area close to the heart of the city. On foot about 25 minutes from Rossio Square and by Metro in 10 minutes at most. Value it, I did it and I do not regret it.
The Bairro Alto area is another of those wonderful areas to stay in Lisbon.
In the area of Belem, there is another important tourist area. I personally do not like to stay there, as it is away from the most central area. Although it is an option to take into account.
As you can see Lisbon offers endless possibilities to stay. Now it is clearly up to you what you choose.