Soria is a historic, walled city in northern Spain. Its ancient Roman ruins, medieval churches and palaces, and picturesque narrow streets filled with traditional restaurants and shops are the perfect destination for history buffs looking to explore the country's past.
The lush countryside surrounding Soria offers plenty of opportunities for hiking, biking, or exploring nature trails while admiring views of the Sierra de la Demanda mountains. It's also home to some delicious local cuisine, including succulent lamb dishes cooked in wood ovens and several wineries producing excellent wines from indigenous grape varieties like Garnacha Tinta Fina. With its unique character and charm Soria is worth visiting!
Where is Soria, Spain?
Soria is a city in the autonomous community of Castile and Leon, located in north-central Spain. It is situated on the banks of the Duero River, about 270 km from Madrid. The nearest airport to Soria is Burgos Airport (RGS), which is approximately 108 km away by car. Alternatively, there are regular train services available from Madrid to Soria with Renfe Cercanías or Alvia trains departing several times daily; this journey typically takes around 4 hours.
Tourist guide to know what to see in Soria
I will show you the best places in Soria in this tourist guide, so ensure you get all the details. Located on the banks of the Duero, we find Soria, a charming city with a considerable heritage of civil and religious works. Its Romanesque ensemble and its streets are of medieval origin. Soria has a rather scarce tourist offer, but this small city's charm lies mainly in its streets' impressiveness, so we recommend you spend more than one day visiting it, at least two.
It is a small city, quite cold in winter so if you go at a time other than summer, take a coat. Do not be overconfident. Another thing to consider is that public transport in Soria is relatively poor so I recommend that if you come to see Soria use your car.
Near Soria, you can extend your visit to the area knowing what to see in Zaragoza or what to see in Tudela. You also have Burgos and Logroño nearby cities worth visiting.
For the development of your tourist guide for Soria, you should remember the places I describe below, as they are the most colorful of this beautiful Castilian city. During this post, I will recommend areas where to eat and stay. Besides, a map with the points of interest will help you to find every place to see in Soria.
The best things to do in Soria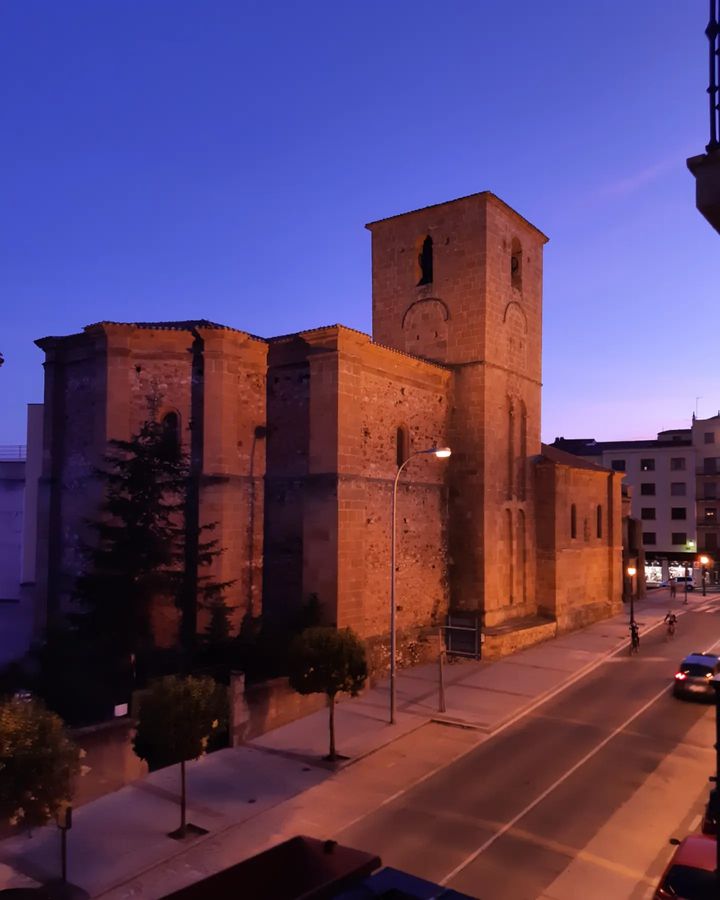 Numancia Ruins – These ruins are a reminder of the ancient Celtiberian city that was destroyed by the Romans in 133 BC and are located on top of a hill overlooking Soria.
San Saturio Monastery – This 10th century monastery is built atop a rocky outcrop between two rivers and features Romanesque architecture, an old scriptorium, cloisters, gardens and other attractions to explore.
Cathedral de Santa María de la Asunción – This impressive cathedral is one of Spain's most important Gothic monuments constructed during the 13th-15th centuries with elements including carved stone sculptures, stained glass windows and more!
El Castillo Monumental – Built at the end of 12th century as part of Alfonso's VIII defence system for his kingdom this fortress stands proudly above Soria offering spectacular views from its towers.
Casa del Cid Museum – Housed within an 18th-century manor house this museum traces back to Rodrigo Díaz de Vivar (El Cid) who once lived here while serving King Alfonso VI as military leader in 1110 AD before moving onto become one great Spanish heroes!
Colegiata San Juan Bautista Church – This stunning Renaissance church began construction in 1545 after being commissioned by Bishop Miguel Lucero y Galicia it has beautiful frescoes on its ceiling depicting various scenes from Jesus life along with other fine works or art inside!
La Alameda Park – One can enjoy nature at it best while walking through this park situated just outside city walls which includes different paths divided into several sections each designed differently.
Where to eat in Soria
The gastronomic variety of Soria is wide and unknown, during this brief recommendation I will indicate the area of the city where you can eat these delicious dishes.
As you know it is a city of less than 50,000 inhabitants so there are not infinite areas where you can go to eat. Here the typical thing is to go to drink some wines of the Douro and to accompany with a good portion or dish. It is not a city of tapas so every drink will come alone.
The center of Soria is the most common place to eat dinner and to go out for a drink after a long weekend dinner. Collado street, Numancia street and all the perpendicular and parallel streets. It is where all the atmosphere of the city is on a weekend or even the hottest days of summer.
If you want to book in advance your restaurant before going to Soria do it through Eltenedor.es always recommend the best places to eat in each city. Find yours!
What to eat in Soria
Torreznos
Setas
Migas del Pastor
Cordero Asado
Caldereta de Cordero
Chanfaina de Soria
Tarta Costrada
Conclusion
Visiting Soria was an eye-opening experience. The city's stunning old architecture and its rich history of Roman ruins provided a unique insight into the past. Additionally, the food in Soria was delicious – it offered traditional Spanish dishes with modern twists that were sure to please any palate. From admiring ancient monuments to sampling local delicacies, there is something for everyone in this picturesque destination. A trip to Soria is guaranteed to be an unforgettable trip that will leave you wanting more!